Stand Up Paddle Board Rentals
Newbie or an old pro, either way we have a board & paddle for you.
Our location in the Historic Balboa Fun Zone is the perfect spot to take off from and explore the beauty of Newport Beach Harbor. Boards are launched directly from our dock, so there is no need to carry a heavy board to the water.
All the necessary safety equipment is also included, so you will be prepared and safe on your journey. You will also love the ease of our boards, they were designed for flat water, so they are not only stable, but fast too.
Go ahead and ask our staff for a quick lesson before you leave, even if this isn't your first time they are happy to help. We are also pet friendly, so if you are looking to bring your best friend along, no problem. Stand Up Paddle Boarding with your dog can be a little more challenging, so experienced paddlers only please. Please also bring along a dog life jacket.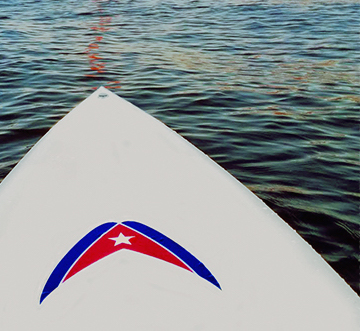 For the First Timers
While it bears a striking resemblance to a surfboard, the mechanics are a little different. While a person has to stand up on both, the SUP board requires paddling, as the name implies. Think of a Venetian gondola, only without any sides and an actual paddle instead of a punt.
The good news is the rider can take their time finding the right spot on the board to balance, and if they fall over, the worst that happens is they get wet. Bear in mind that Coast Guard regulations designate SUP boards as personal watercraft, which means a personal flotation device (PFD) is required.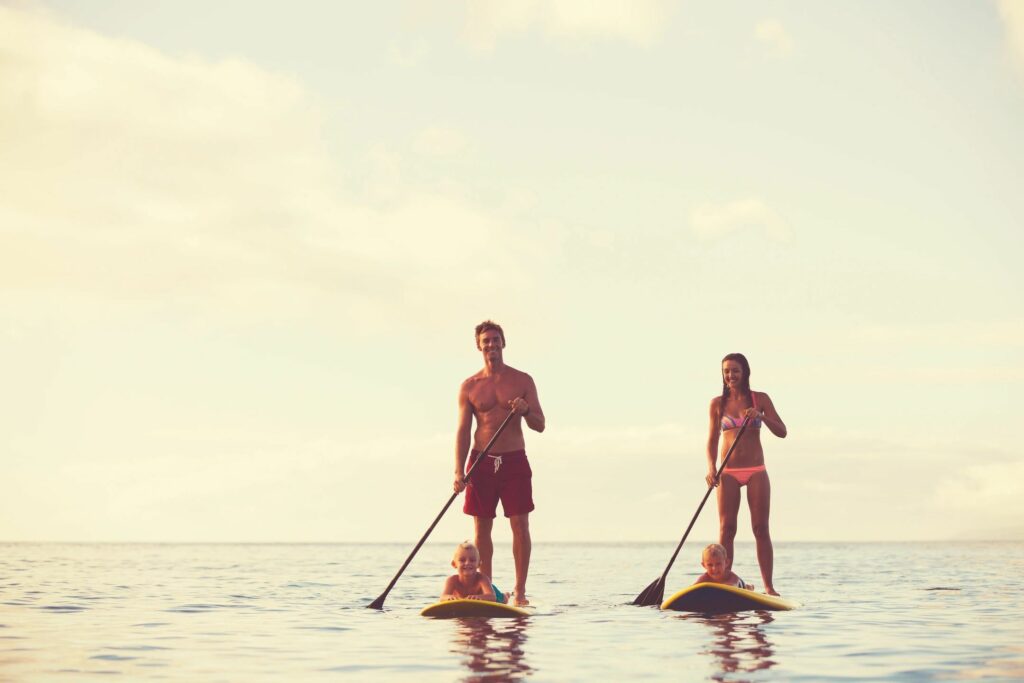 For the Younger Riders
Much like surfboards, SUP boards do come in smaller versions for children, though teens should be able to handle a full-sized board. Before any child goes out on a board, whether on their own board or as a passenger on an adult's board, they absolutely need to have their own PFD, and they should know how to swim well. Particularly for smaller children, rough waters and high winds should be avoided when taking a child on as a passenger.
Hours
Saturday & Sunday Open @ 10 AM
Monday – Friday Open @ 11 AM
Reservations are recommended as rental times are limited.
Hours & rental times may change depending on weather and ocean conditions.
Call (949) 723-5387 to Check Today's Conditions